Center for Biblical Theology and Eschatology
Forums Guidelines
The Biblical forums exists so that people can partake in serious bible based discussions, study the scriptures, ask questions, or engage in the civil debate of Christian doctrines from the scriptures. These are not forums simply to express opinions, but rather to discuss or defend them with Biblical references. If you simply want to discus Christianity in General without basis of scripture, Please use the "Open Forum" which has been established for that purpose.
The whole premise of Biblical discussions is to have us 'appeal to scripture' in support of our Christian perspective. The focus in these particular forums should on Christianity and the doctrines thereof, as related to the Bible. While we are certainly more than tolerant in this regard, please try and stay focused.
If you change the subject matter of a thread, and will continue discussing this other topic, you should start another thread instead. Do not have two or three continuing topics, covered in one thread. The Title of the thread should represent what is in the thread. There are few things more annoying than clicking on a thread entitled "Water Baptism," and wading through 90 messages about "Predestination."
Heresy or Proselytizing by cults or unbiblical unsupportable false teachings is not welcome here. Also note that the theology and eschatology forums are Bible forums rather than political forums. If you want to talk politics (as related to Christianity), please take such conversations to the "Open Forum."
Please note that this is not a place to simply post articles, unless you do so to promote the Biblical discussion thereof. In other words, if you post an article, be prepared to address it, or do not post it. These are 'discussion' forums, so it is improper to simply post scriptures for the sake of posting scripture. As stated, if you post them, be prepared to 'discuss' them.
This is not the place to promote your web site, nor to denigrate another website or forum. You may place your web page or forum link at the appropriate place in your profile (providing it's not heretical), but you may not simply post an ad or link to your page saying, "come to this site!" Moreover, we do not discuss the merits (or lack thereof), of the moderators, posters or viewpoints of other forums.
DO NOT WRITE MESSAGES IN ALL CAPITAL LETTERS! Besides being annoying and irritating to most people, it is difficult to follow. In e-mail communication it is not only considered bad etiquette, but the online equivalent of shouting.
In forum category "Biblical Discussions," please refrain from posting one liners, or replies simply stating your agreement. Replies such as, "I totally agree with your interpretation, and I think John Doe is wrong," or retorts like, "You simply don't know what you are talking about," are inappropriate unless accompanied by Biblical support. The emphasis should be on scriptural discussions.
You may not slander, revile, abuse, ridicule or make unsubstantiated charges against any Christian individual. This includes Pastors, politicians or leaders of other groups, forums, or Churches. The emphasis here should "NOT" be on personal condemnation of other people, but upon the error and faithfulness of Christian doctrines. You may certainly attack the doctrines that any person or group puts forth, but do so by biblical refutation. You may not make personal attacks on these people.
Likewise, personal ridicule, name calling, harassment, or getting into the personalities of the people in this forum, is inappropriate behavior. Your focus should stay on doctrines, not the personalities of the posters. Learn to disagree with those who hold contrary views to your own, without being disagreeable. Please try to carry on discussions in a civil manner. You may not ridicule or attack (personally or adhominem) any individual. Messages which do so overtly will be deleted without redress. Deal with the message, not the messenger. Deal with the scriptures presented, not with the presenter.

We are well aware that in discussions of Religion and politics, there are very strong opinions, and there may be some heated disagreements, but do not make those disagreements personal. The old axiom applies, "if you can't stand the heat, stay out of the kitchen." i.e., if you don't want your doctrines scrutinized by scripture, another venue or forum is in order.

Profanity or foul language of any kind is unacceptable. There are many "accepted" English idioms which are still very inappropriate for use in Christian communication. We're not talking PG-13, we're basically talking "G" rating here.
Posters who blatantly or continually violate these rules will be deleted without comment. It is not our responsibility to be continually personally explaining to each individual the rules, it's your responsibility to read them before posting.

We welcome you to this discussion forum, and hope that you both contribute, and will be edified by the contributions of others. Your comments and suggestions are welcomed.

Disclaimer

By reading these rules you should understand that this is not a public message forum, but a restricted message board. By using this message board, you understand that you may be exposed to content that may be offensive and/or objectionable to your sensibilities. We retain the right, but not the obligation, to monitor the content of messages, and at our sole discretion, to refuse to post, or to remove any material posted here.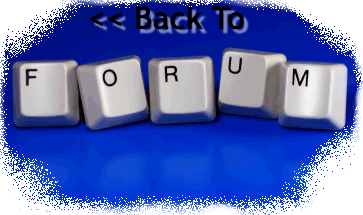 [ Top | Eschatology | Bible Studies | Classics | Articles | Other Articles | Sermons | Apologetics | F.A.Q. | Forum ]